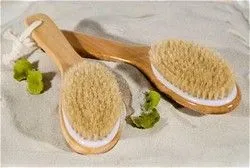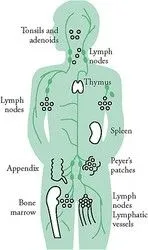 Dry Brushing
is based upon the Chinese concept of acupunture and accupressure. The Chinese recognized three million nerve points spread over the surface of the skin, seven hundred which are nodal. When these nodal points are stimulated by brushing, currents flow through channels called meridians and stimulate the activity of specfic organs to which they are connected. With dry brushing, friction is applied to the skin and to the entire body and the entire nervous system is stimulated and invigorated.
The benefits of dry brushing are as follows:
Stimulates and increases blood circulation

Stimulates the eliminative capacity of the skin

Stimulates the entire nervous system

Reduces cellulite deposits

Improves clarity of thoughts

Relieves chronic headaches
The dry brushing sessions includes:
2 minute cool down with music and aromatherapy
The cost is $50.00.